If you're passionate about delivering outstanding storage solutions, and are looking to expand your offering horizons, then you've come to the right place. Explore the benefits of our dropshipping trader program, then join using our online form.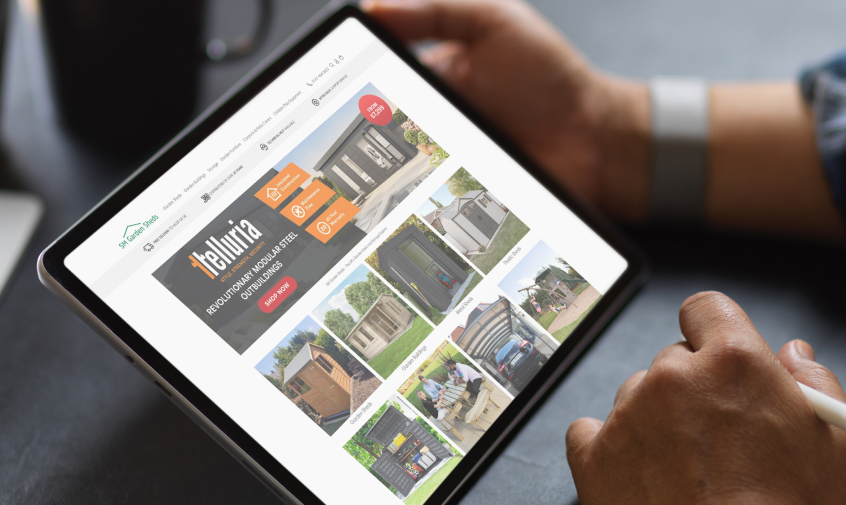 Why Work with Us?
Introduce your customers to a wide range of top-tier storage solutions that StoreMore proudly offers, with hundreds of sheds, storage units and garden buildings sold every month.

Leverage special trader rates, ensuring a balance of competitiveness and profitability that works for you, and take advantage of our monthly trade offers which include money-off on buildings and gift card rewards.

Our dedicated trader support staff are always ready to help with product details, training, and assets including customer-focused brochures. We also provide weekly updates on item stock, so you're always the first to know of any changes.

With touch-free distribution, we offer timely product arrivals right to your customer's doorsteps through our robust logistics network. There's no need to handle the products yourself.
How to Get Started on Your StoreMore Journey
It's easy to get up and running with our dropshipping service - we house and deliver, all you need to do is advertise!
Register using our online trader application form on this page or call us on 0161 464 0622 to get started.

Our regularly-updated live CSV files take all the hassle out of uploading products to your site, making listing them straightforward.

Once set up, you're primed to start trading and sell StoreMore's unparalleled products.
StoreMore Make It Easy To Grow Your Business - So Start Today!
Partnering with StoreMore gives you the opportunity to grow your business, offer a selection of cutting-edge storage solutions, and increase profitability. With all our seamless trading experience, there's really no one better. Call the number below or register using the form to join the StoreMore family today!
Reach Out

0161 464 0622